Plastic Recycling Solutions
for a Greener Environment
NK Plastics (Nakamura Kasei Kogyo) has been a supplier of thermoplastics materials and recycling services since 1969. Currently our key business is the recycling of pallets and crates for a wide range of industries across Japan. Purchased materials are reprocessed and used in new pallets and crates. All of our materials are quality tested and controlled.

The environment is a key concern to us and we continually strive to promote sustainability through innovative recycling solutions.
President of NK PlasticsMark Borer
Purchase of scrap and surplus materials. We are always looking for new source materials, particularly pallets, crates and automotive parts.
Recycling of plastic pallets and crates. With our large-scale recycling facilities, we provide quality-insured toll processing for the food, beverage and automotive industries.
Sales of new pallets and crates. We can provide products to meet most material handling needs.
Distribution of thermoplastic materials including virgin, off-grade and recycled plastics.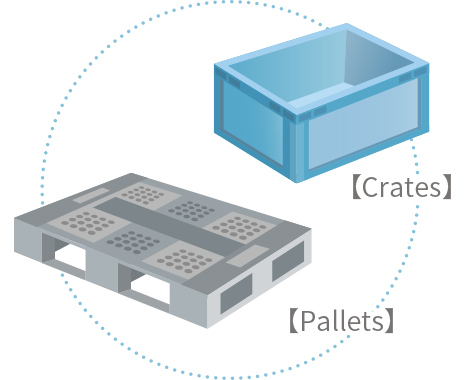 Company name
NK Plastics (Nakamura Kasei)
Established
1967
President & CEO
Mark Borer
Certifications
ISO 9001:2015
ISO 14001:2015
Location
112-10 Nishishinmachi
Ota, Gunma 373-0847 JAPAN
Contact
Phone:

+81-276-31-0233


Fax: +81-276-31-6338
Email: info@nkplastics.co.jp